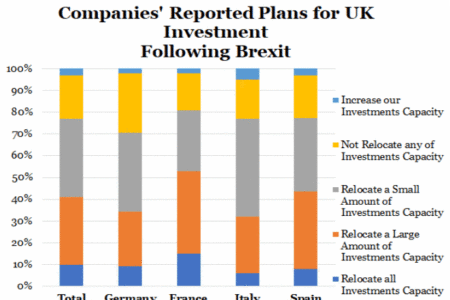 The chart shows a very pessimistic view of investment in the UK as a result of Brexit. On average, over three-quarters of companies headquartered in the displayed nations have stated their intention to move at least some of their investments...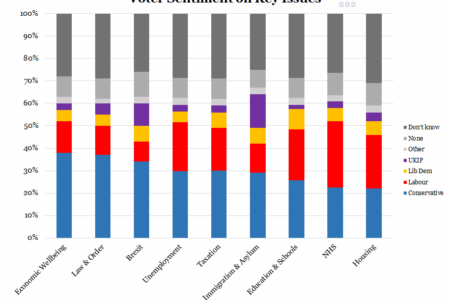 The chart shows that the Conservative Party enjoys the majority of support across 7 of 9 issues, with Labour support exceeding the Tories' only on NHS and Housing.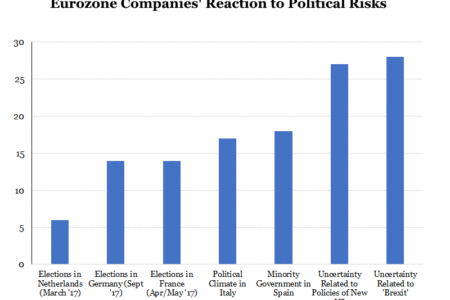 While 2017 will see a number of different political risks coming to the fore, what is clear is that uncertainty about both Britain's new relationship with Europe and the future policies of the Trump administration are perceived to pose the...