Trusts and Foundations
If you're a grant-making trust, foundation or a major donor, we can build long-term partnerships with you that play an invaluable role in funding our work for building economic literacy for all.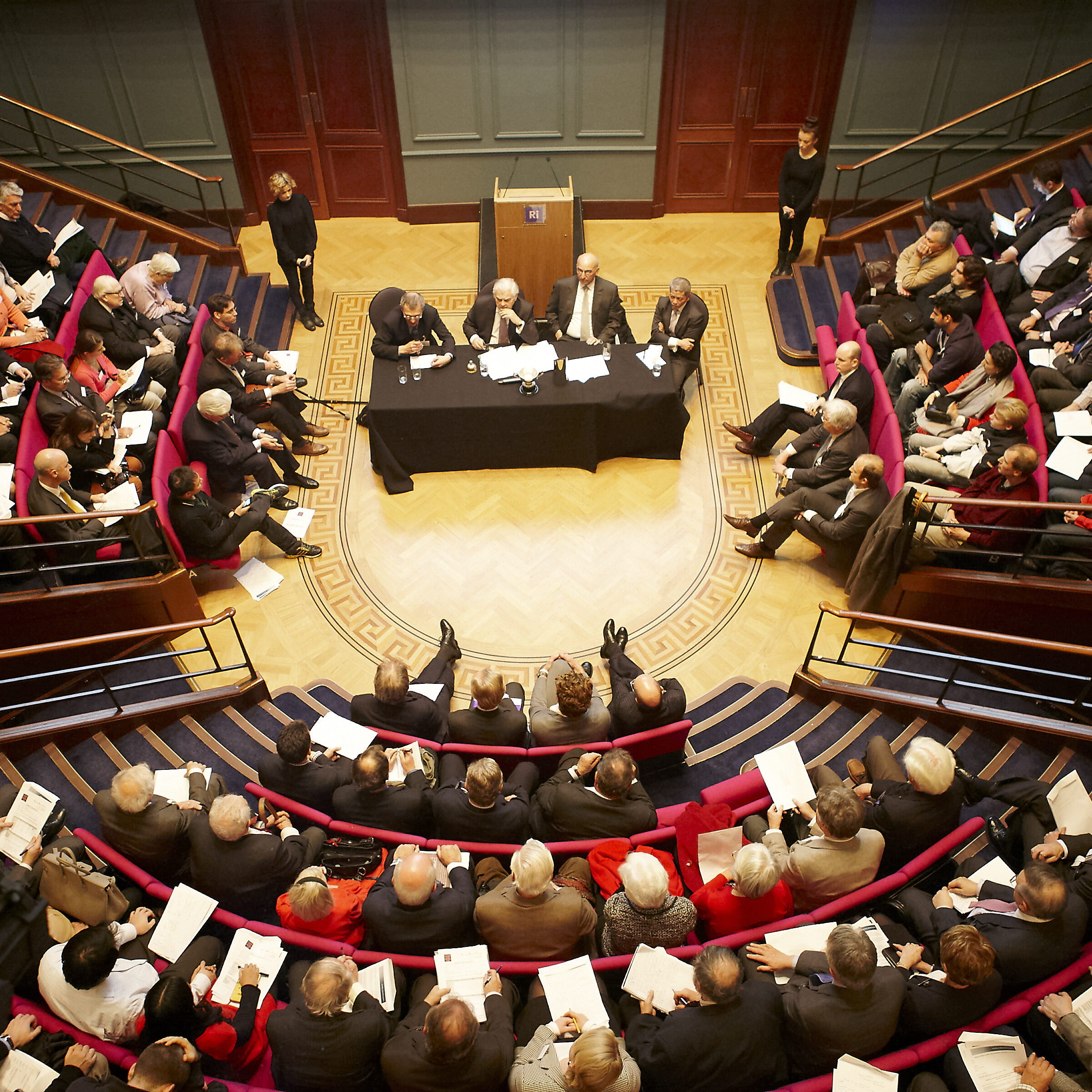 The Economic Research Council, Britain's oldest economics-based think tank, is dedicated to extending the reach of economic education, debate and leadership. In support of this, the ERC raises the profile of economic conversations; we host events to cultivate wider accessibility, inclusion and civic participation.
Grants and major gifts from our supporters have helped us achieve some hugely important outcomes, from the development of our Econ Club Sixth Form Programme in schools nationwide to Clash of the Titans. The Econ Club programme we have established for 6th form students, separate from our main programme of events, involving 6 webinars this academic year (one in each half term). These webinars will provide students with wider and deeper economic knowledge, assisting their economic education, boosting their grades, and making them more well-rounded young economists. We have striven to include speakers right at the top of their field, and as such have developed a schedule of incredibly prestigious names. Our annual Clash of the Titans competition features three thought-leading economists giving their forecasts for what will happen to the UK economy as we progress through the year.
We don't want to just stop here! We have a lot more ambition and would like to widen participation in all our programmes and to reach more people to really help grow economic literacy through the whole population.
To learn more about how your grant could improve economic literacy, please contact our fundraising team via the link below.
Our Values
As Britain's oldest economics-focussed think tank, the Economic Research Council has been dedicated to the provision of economic education, debate and leadership for 80 years. At the time of its formation in the early 1930s, the ERC advocated the study of economics as a subject in its own right, and our commitment to education has endured since.
Economic Literacy
Our commitment to economic literacy is manifested in our diverse activities. We reach out to schools and universities, provide work experience opportunities, and freely disseminate our research and policy studies. These initiatives are aimed at cultivating a deeper understanding of economics across different age groups and backgrounds.
Economic Conversations
At the ERC, we believe in the power of dialogue and diverse perspectives. That's why we host high-profile economists, authors, politicians, and journalists at our public events. These events are designed to foster accessibility, promote understanding, and encourage civic participation. By supporting the ERC, you contribute to these important economic conversations.
Support Economic Education
Supporting economic education is central to our values at ERC. We strive for a society where economic literacy is commonplace, fostering an understanding of the global financial landscape. By partnering with us, you're investing in a future of informed, active participants in economic conversations. Your support helps us build an economically conscious society.
Get in touch today!
If you are interested in finding out more about our corporate partnerships, please contact the Fundraising Team via email fundraising@nullercouncil.org