Pre-pandemic research found heightened risk from working under certain conditions such as in isolation away from friends and family; extended or shift-pattern working hours, in dangerous environments, under inadequate supervision or at risk from organisational change (restructure/redundancy)- a list that...
Looking at pay, over a third of the highest-risk jobs have a below median hourly pay rate (currently £13.21 in the UK). Care escorts, dental nurses, and nursing auxiliaries and assistants are among the lowest paid and all range between...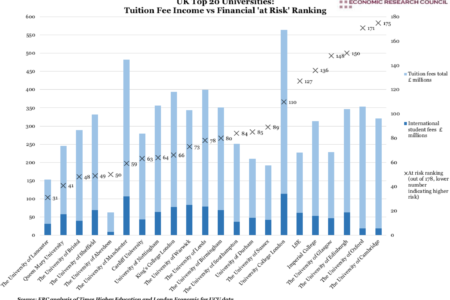 Much as other industries including retail, aviation and automotive are making their case to the government for support following the pandemic, Universities UK has similarly petitioned government for a Coronavirus rescue package...