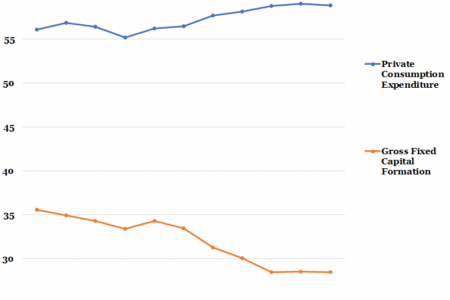 With elections looming in April/May, the Modi administration has recently released an interim Union Budget proposing policies that offer a rebate to taxpayers earning up to 500,000 rupees (7000 USD), benefitting...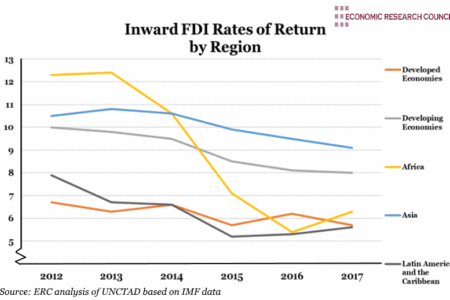 Global FDI rate of return (RoR)has dropped from an average of 8.1% in 2012 to 6.7% in 2017, the largest drop...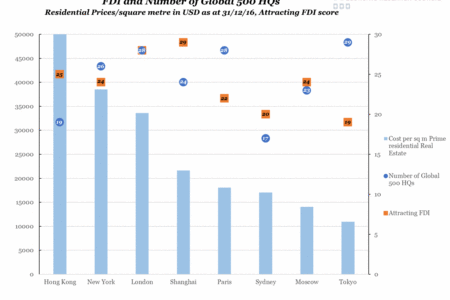 The chart shows that there is little to no correlation between the number of Global 500 companies headquartered in a city and the cost of prime real estate.