As we near the deadline for Clash of the Titans entries, we thought we'd provide you with a sense of the economic outlook moving through 2023.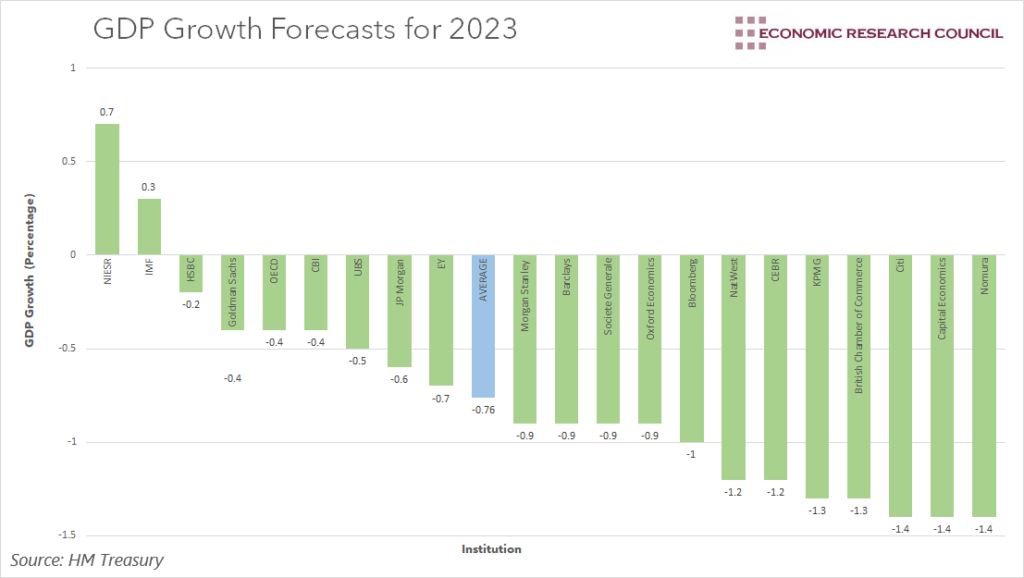 The chart displays the 2023 GDP forecasts of several institutions. These convey a sense of pessimism, with the average forecast being -0.76%. Consensus suggests the UK will experience a protracted, if not deep, recession. A sharp reduction in household expenditure drives the fall in GDP, as consumers continue to battle with rising energy costs, higher mortgage payments, and falling real wages.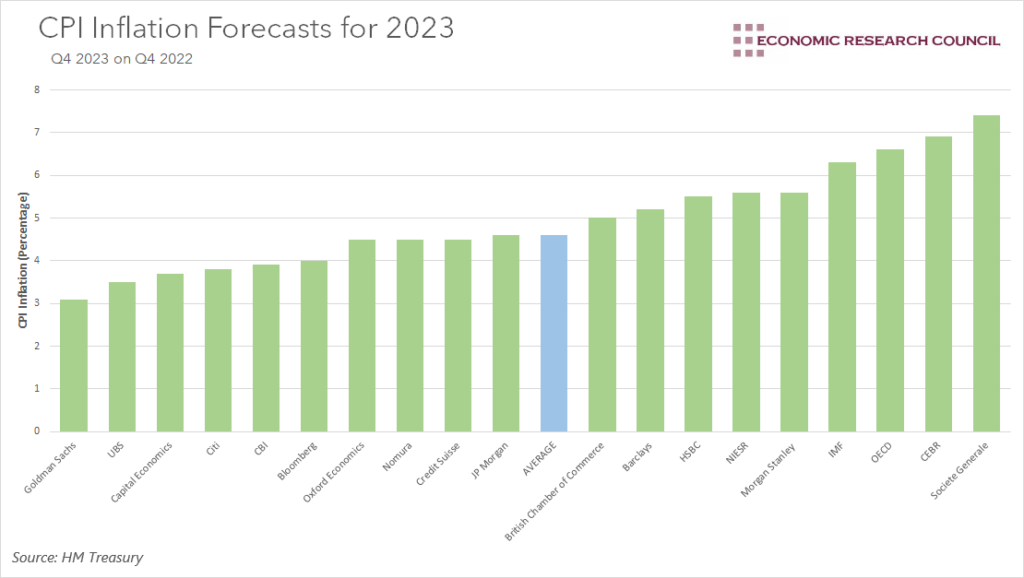 Consensus suggests that although we will continue to feel a squeeze over the coming months, inflation has already peaked in October 2022, when it reached 11.1%. Forecasts suggest that by the end of the year, inflation will be back down to around 4.5%, though still more than double its target. Here, the government's energy price guarantee has contributed to reducing inflation expectations, whilst the expected reduction in consumer demand is also expected to alleviate inflationary pressure.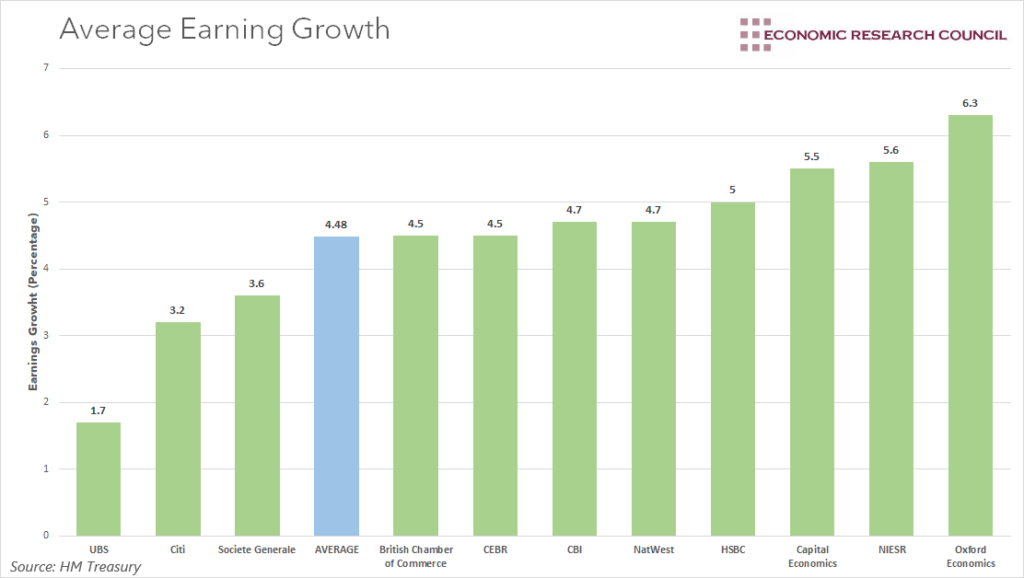 Regular earnings (excluding bonuses) are expected to rise by around 4.5% through 2023. This is above pre pandemics levels and is likely to be driven by organisations responding to pressure on employee pay, equally caused by inflationary pressure. This figure refers to nominal wage growth, however, as average forecasts on earnings growth and inflation are within the same ballpark, the period of real wage decline that we are experiencing currently may abate this year.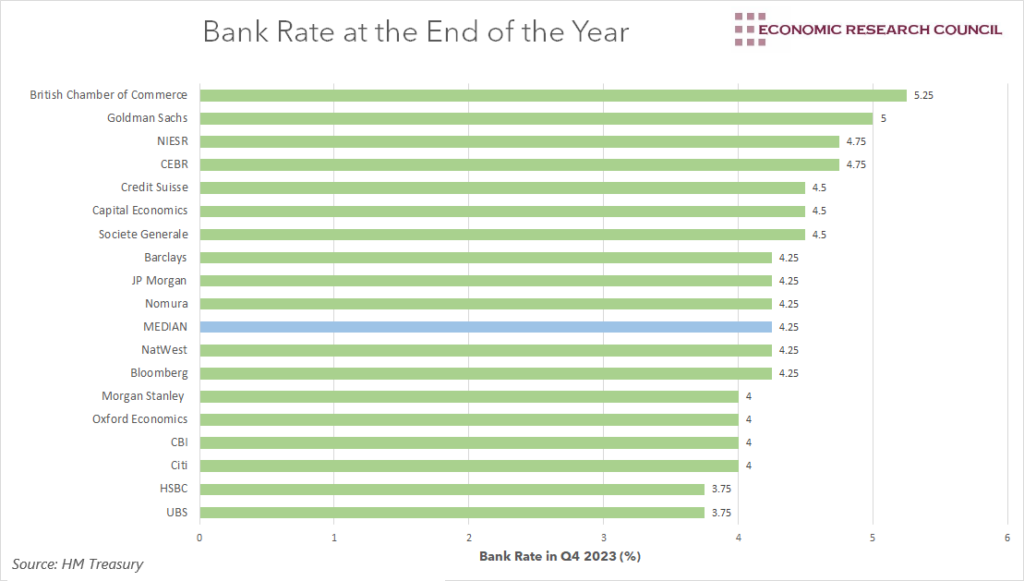 We've gone a long way from the panic that ensued in the aftermath of the mini-budget. Since then, Bank rate expectations have fallen to some degree, with the median rate forecasted for the end of the year being 4.25%. This figure leaves out some important information, however. According to the Bank of England's Market Participation Survey, consensus suggests we'll reach this peak in March and remain there through the year. Looking forward, the survey suggests the median forecast for 3 years from now is 3%, indicating that the extremely low-interest rate environment we have lived in since the great financial crisis is well and truly over.