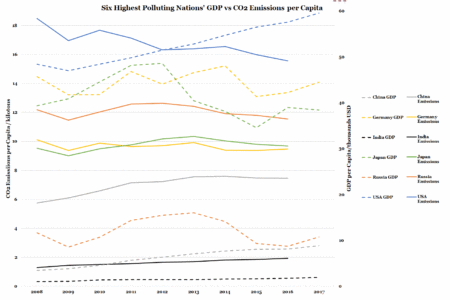 Despite China experiencing GDP growth of 6.9% and a CO2 emissions rise of 1.4% last year, the nation had ...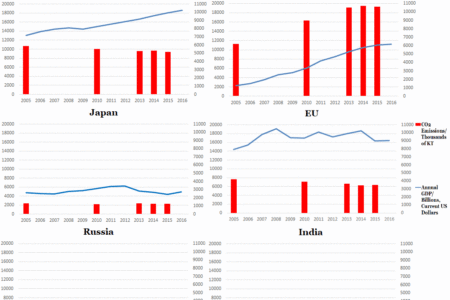 The set of graphs generally indicates that developed countries are beginning to reduce their emissions, whereas India and China are seeing their emissions rise, as they undertake vast infrastructure projects and continue to lift sizeable populations out of poverty.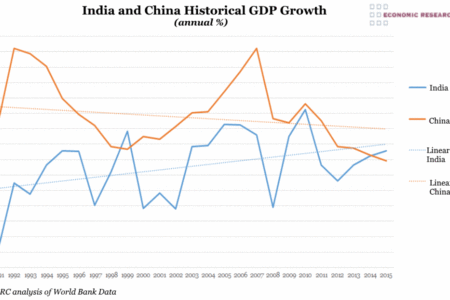 The chart shows that China and India, the world's two most populous nations, have enjoyed dramatic positive growth over the past 25 years.