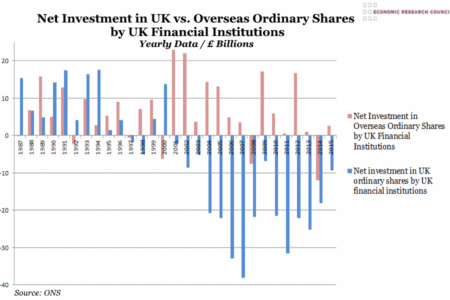 The chart shows that the year 2000 marked a turning point in financial institutions' strategy, turning their focus to shares in international companies and away from investment in UK business.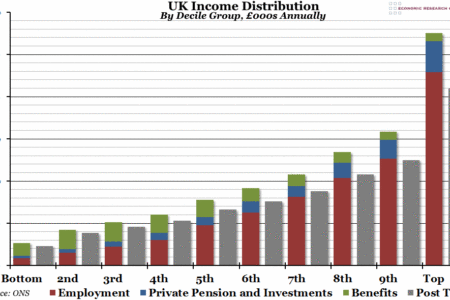 The Office for National Statistics released a report yesterday on household income for the financial year 2014/15.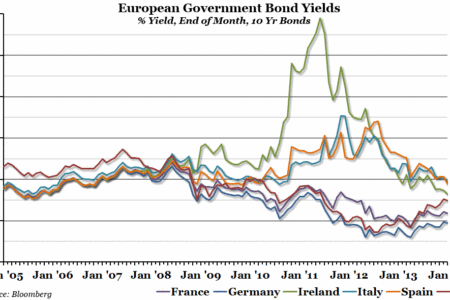 A lot has been happening in the European bond yield markets this week, as a recent (successful) sale of bonds by the Irish government gave a boost to borrowing rates across Europe, and the gap between UK and German bond...