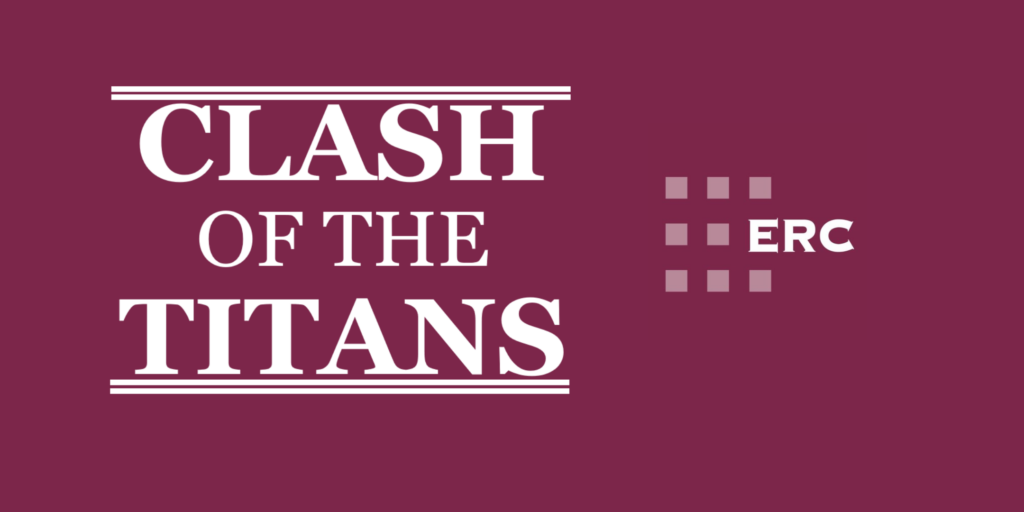 About the Competition
Our annual Clash of the Titans competition features three thought-leading economists giving their forecasts for what will happen to the UK economy as we progress through the year. The general public are invited to join our titans in predicting GDP growth, CPI inflation, the unemployment rate, interest rates, and earnings growth, with the winners earning the following value in Amazon vouchers: 1st place: £100 voucher, 2nd place: £75, 3rd place: £50, 4th place: £25, 5th place: £10.
Contestants forecast the variables above from Q4 to the following Q3, with the winner announced at the subsequent Clash of the Titans event in December.

The Economic Research Council hosted its 11th annual Clash of the Titans economic forecasting event live on 13th December 2022. Our Titans this year are Stephen Millard, Deputy Director for Macroeconomics, Modelling and Forecasting at NIESR, Yael Selfin, Chief Economist at KPMG, and Innes McFee, Chief Global Economist and Managing Director of Macroeconomics and Investor Services at Oxford Economics.

You can view all of the information associated with the competition, including Titans' predictions, competition standings, and data on the competition's variables using the tabs to the right.
Join the Competition

Entry is now closed for this year's competition.
Titans Forecasts and Standings

See how the Titans' forecasts compare to each other and how they're getting along in the competition.
2022 Event Recording

Didn't manage to attend the forecasting event? View the recording to get further insights into our Titans' predictions.
Competition Standings

See how you compare to our Titans and the general public. You'll also find the league tables here for institutions where more than one person has entered.