The Necessity of Economic Pluralism
WITH
Andrew Mearman
THURSDAY 28th SEPTEMBER 2023, 7:00pm, ONLINE
What happens when economics, a science that impacts us all, is dominated by a single school of thought? Andrew Mearman challenges this status quo, and his talk will encompass:
The Limits of Mainstream Economics: An examination of how monolithic perspectives can limit problem-solving capabilities in policy-making.
The Case for Heterodoxy: Real-world examples demonstrating the benefits of a more inclusive, pluralistic approach to economics.
Diverse Perspectives: A deep-dive into how ignoring sub-disciplines can lead to disastrous policies.
Interactive Q&A: An opportunity to challenge traditional economic perspectives in a live Q&A session with the speaker.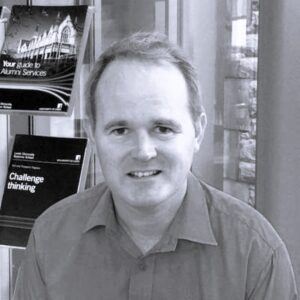 Andrew Mearman is an Associate Professor of Economics at the Leeds University Business School. With a career that has taken him to esteemed institutions around the world, including the University of the West of England, Bristol; Wagner College, New York; and the New School University, New York, Andrew has developed a rich, pluralistic perspective on economics. He is the co-author of a seminal book that interviews sixteen leading economists about heterodoxy. As Co-ordinator (Chair) of the Association for Heterodox Economics from 2004-2007, Andrew has been a prominent advocate for greater pluralism in economics.
Join Us: Unlock the multiple facets of economics that are crucial for global challenges.
The speaker will begin their talk at 7pm.