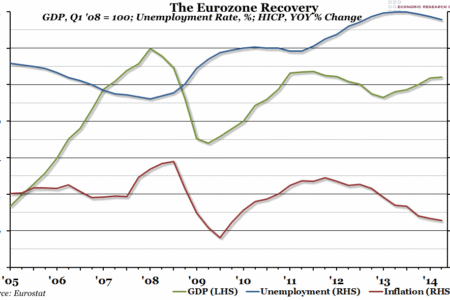 Following on from our graph recording the impressive US recovery a fortnight ago, this week we have taken a look at the much more limited recovery in the euro zone.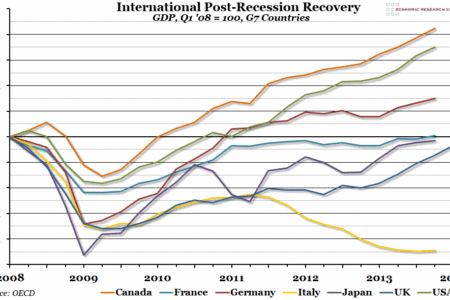 A preliminary estimate of Q1 GDP released by the Office for National Statistics yesterday suggested quarter on quarter growth of around 0.8%.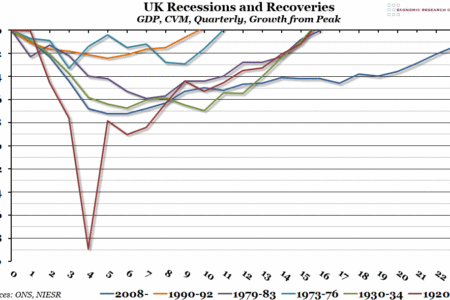 he ONS released their second estimate for Q4 GDP growth today, and it remained at 0.7%.