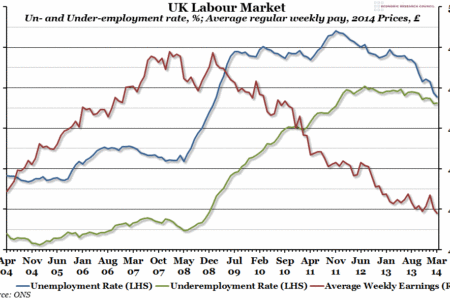 The official UK unemployment rate continued its sharp decline in the three months to March.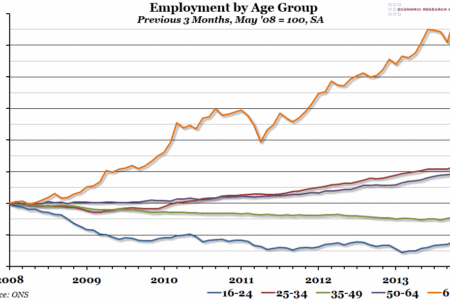 Data released today show that UK employment continued to increase, with the unemployment rate down to 6.9%.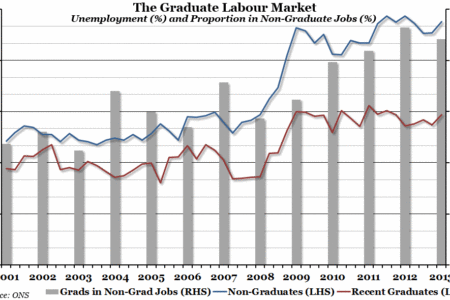 Summary Following on from our chart last week on underemployment, this week we looked at the interaction between recent graduates and young non-graduates in the labour market, courtesy of a recent ONS report. What does the chart show? » Read more...