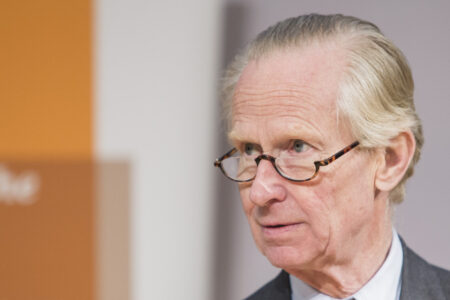 The light at the end of this particular tunnel is the hope that our political classes will get the message that less legislation, less pandering to vested interests and more concentration on balanced budgets might be politically popular. Always looking...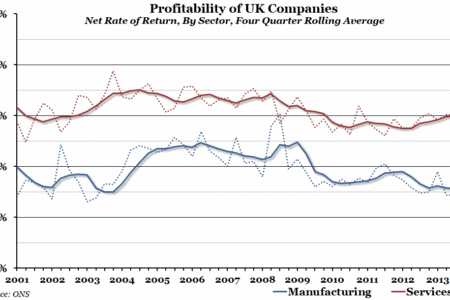 There has been quite a contrast in profitability in the services and manufacturing sectors recently, with the services sector at a four year high, while the manufacturing sector is at a ten year low.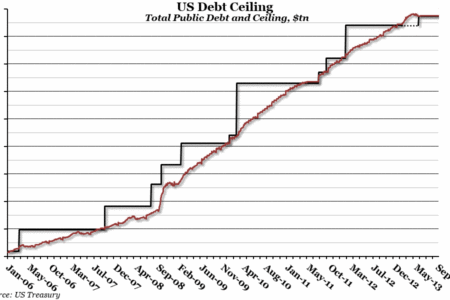 At the very end of last year, the US was heading towards a "fiscal cliff", and although a deal was agreed, the Economic Research Council pointed out in our first Chart of the Week of 2013that the debt ceiling still...